August 29th 2019
What's new?

There is now a new Media Library tab for Advertisers in the Campaigns tab. As an Advertiser, this tab gives you a more direct way to upload, archive, tag, search and check the status of your assets.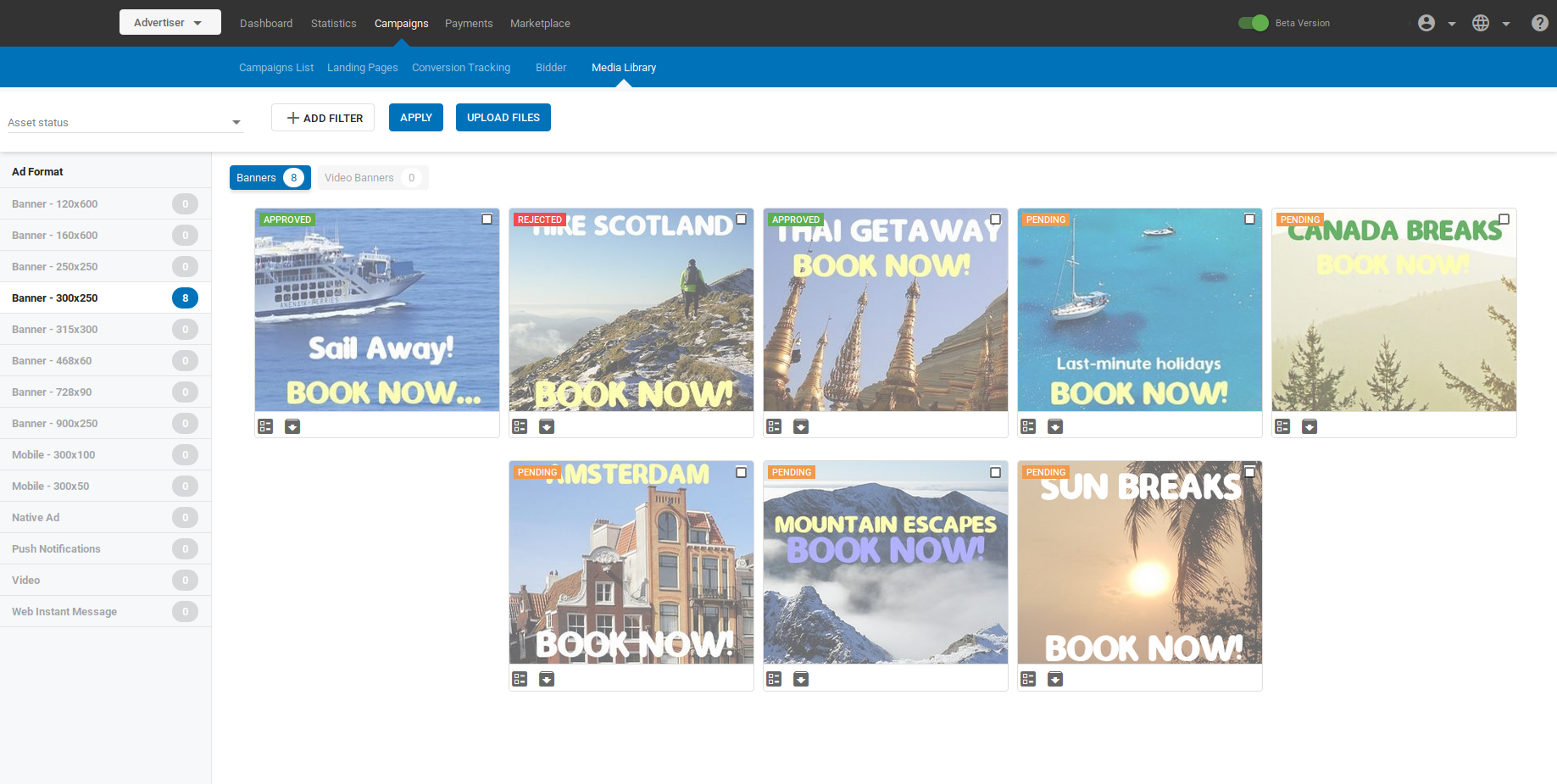 What can this new feature do for me?

Previously, to upload and manage media assets for your campaigns, you had to create a variation in the Campaigns tab. The new Media Library tab allows you to upload and manage your assets without having to do this.
Details

To see the Media Library tab, log in as an Advertiser and click Campaigns > Media Library.

In the Media Library tab you can:
Upload images/videos for use in your campaigns.
Check whether your images/videos are approved, rejected or pending.
Archive images that you don't currently need to use.
Add custom tags to your images to help you find them more easily.
See your assets listed by ad format and see how many of each format you have.
You can filter the images in a number of different ways:

Status: Archived, Pending, Approved or Rejected.
Banner ID.
Original filename: The filenames you used when you uploaded them.
Any custom search tags that you have added to them.
With or without certain labels, from Close or Cancel buttons to Banners - Video.
Demo Video

Please view the video to see a demonstration of these changes.