Feb 19th 2021
What's new?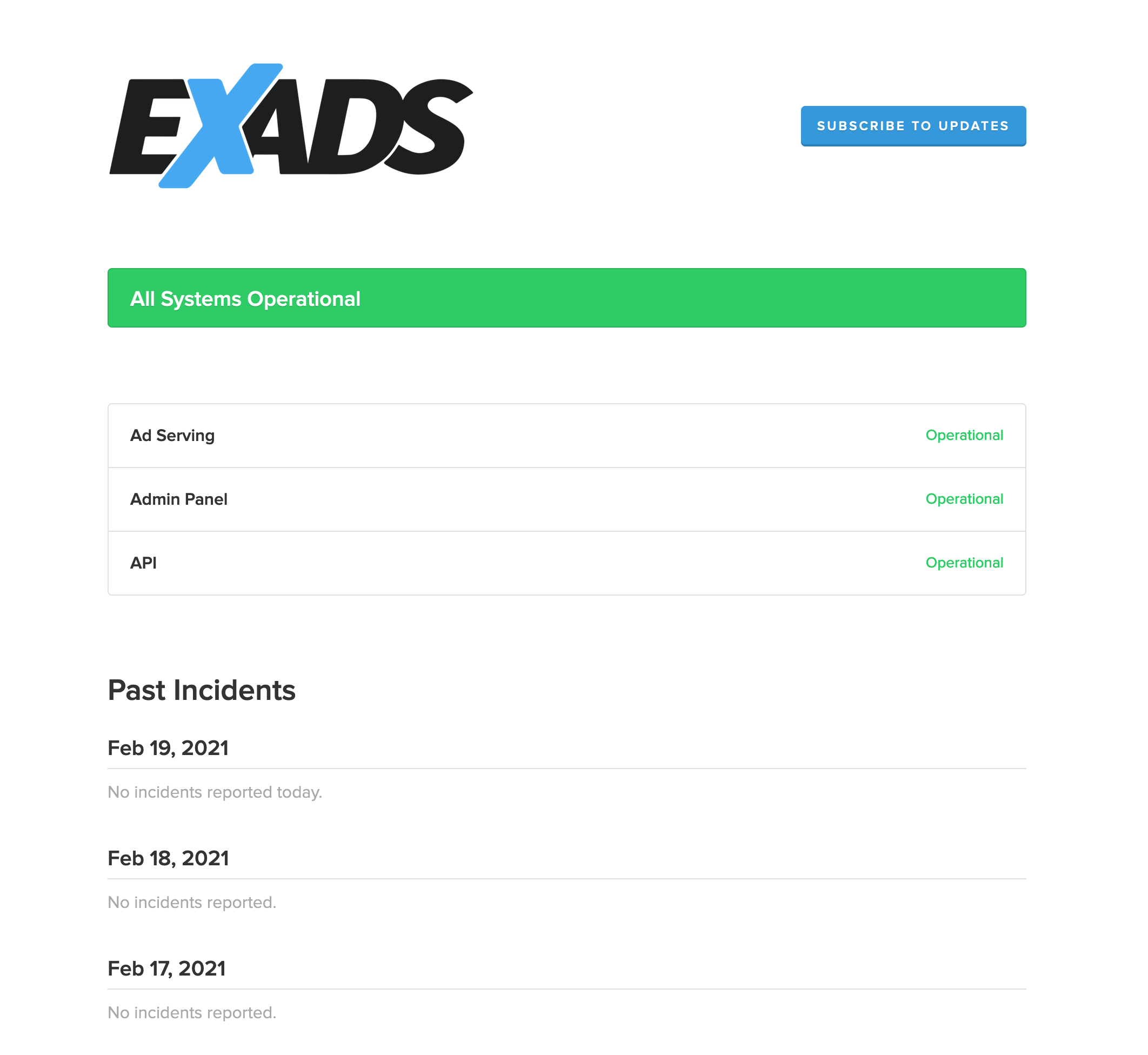 We have created a Status Page for EXADS, which you can use to monitor the status of EXADS systems in real-time.
What can this new feature do for me?

You can use the EXADS Status Page to check if there are any incidents or maintenance events occurring in the Admin Panel, EXADS API and our ad serving systems.

 
Details

The EXADS Status Page is here:

 

 

Click on the SUBSCRIBE TO UPDATES button to receive notifications via Email, Slack and Atom or RSS Feed.