April 8th 2021
What's new?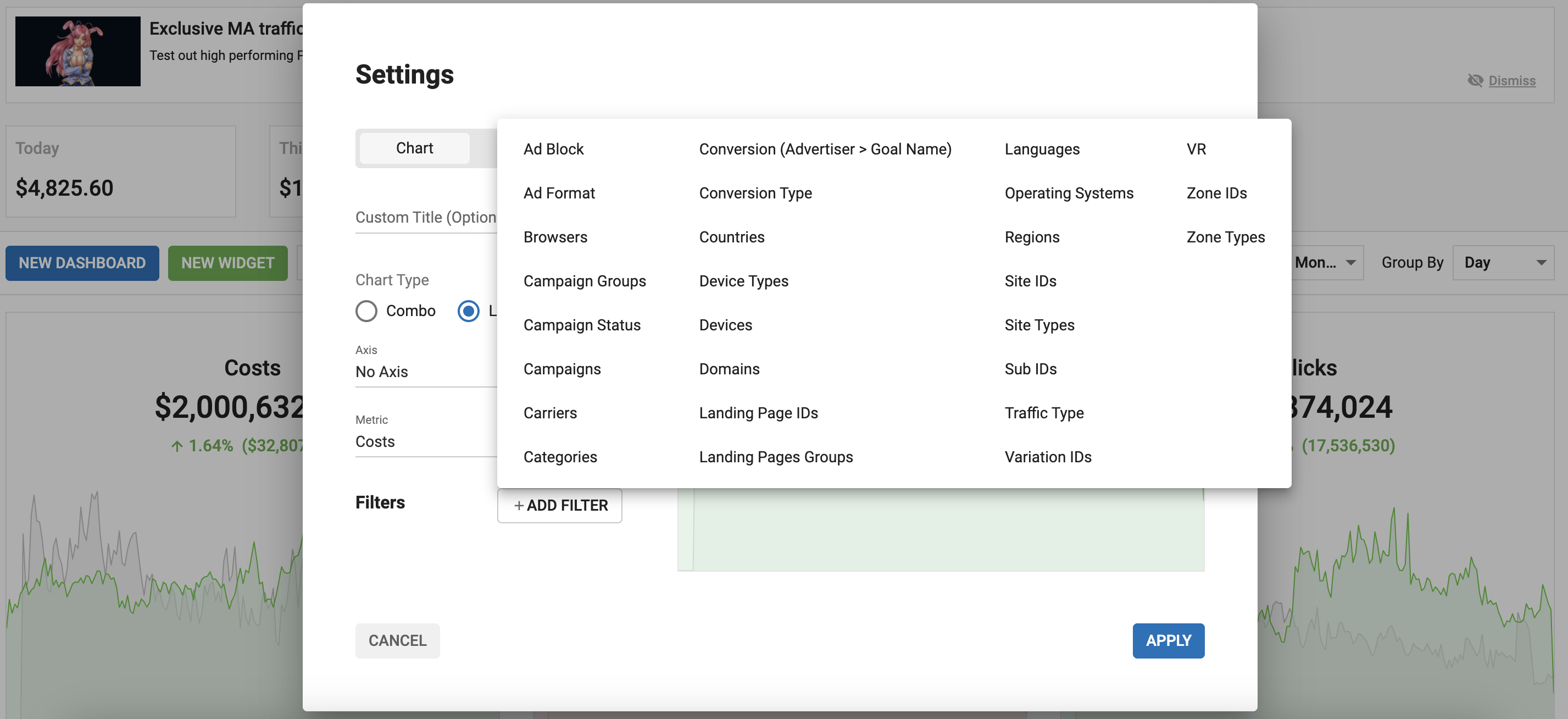 As an Advertiser or Publisher, you can now filter the tables and charts on your Dashboard in multiple ways.
What can this new feature do for me?

These filters allow you to control exactly what information shows in each table and chart on your Dashboard so that it is more relevant to you. For example:
As an Advertiser, you could create a Line chart showing today's spend, and then filter it by Browsers.
As a Publisher, you could create a Pie chart showing CPC price, and then filter it by Countries.
Details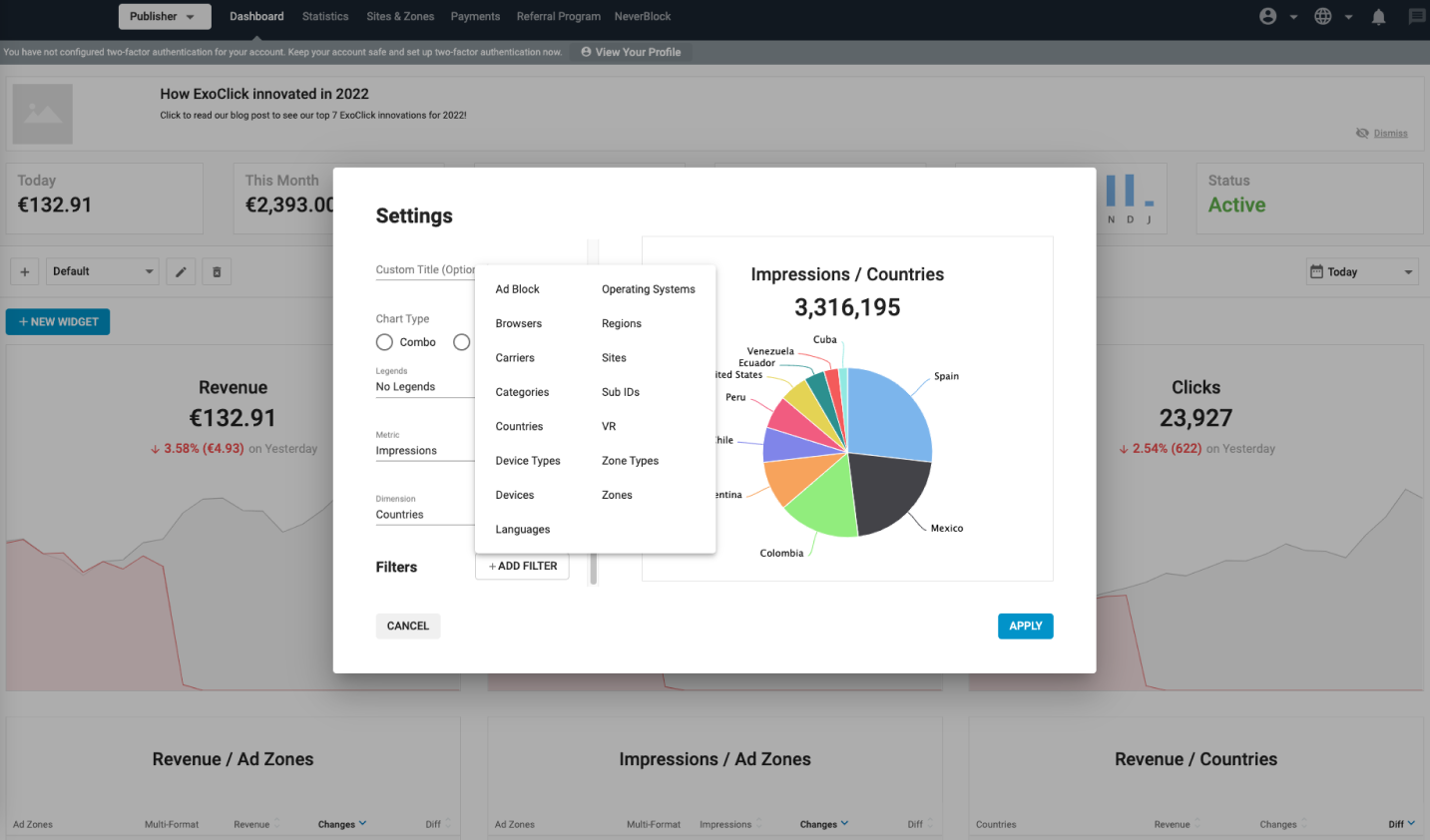 As either an Advertiser or a Publisher, click on Edit Settings on any widget on your Dashboard tab,
Click the +Add Filter button at the bottom of the Dashboard Settings panel, and select a filter from the list:
When you choose a filter, you can then choose which items you wish to filter by: For example, if you choose to filter by Browsers, you can then use the checkboxes to choose which browsers to filter by.

Use the Show selected only checkbox to exclude the items that you haven't selected, and choose Select All to select all items.

You can add multiple filters by clicking on the Add Filter button again.
Once you have added the filters you require, click on the Update Preview button on the chart or table to see how it looks.
Once a widget has had a filter applied, you will see a Filter applied symbol on the left side of it:

Demo Video

Please watch this video to see a demonstration of these changes.

 
Available Filters for Advertisers
Ad Block
Ad Format
Browser Versions
Browsers
Campaign Groups
Campaign Status
Campaigns
Carriers
Categories
Countries
Device Types
Devices
Domains
Landing Page IDs
Landing Pages Groups
Languages
Operating Systems
Regions
Site IDs
Sub IDs
Variation IDs
VR
Zone IDs
Zone Types
Available Filters for Publishers
Ad Block
Browser Versions
Browsers
Carriers
Categories
Countries
Device Types
Devices
Languages
Operating Systems
Regions
Sites
Sub IDs
VR
Zone Types
Zones