Cryptocurrency Payment for Advertisers
April 08 2022
What's new?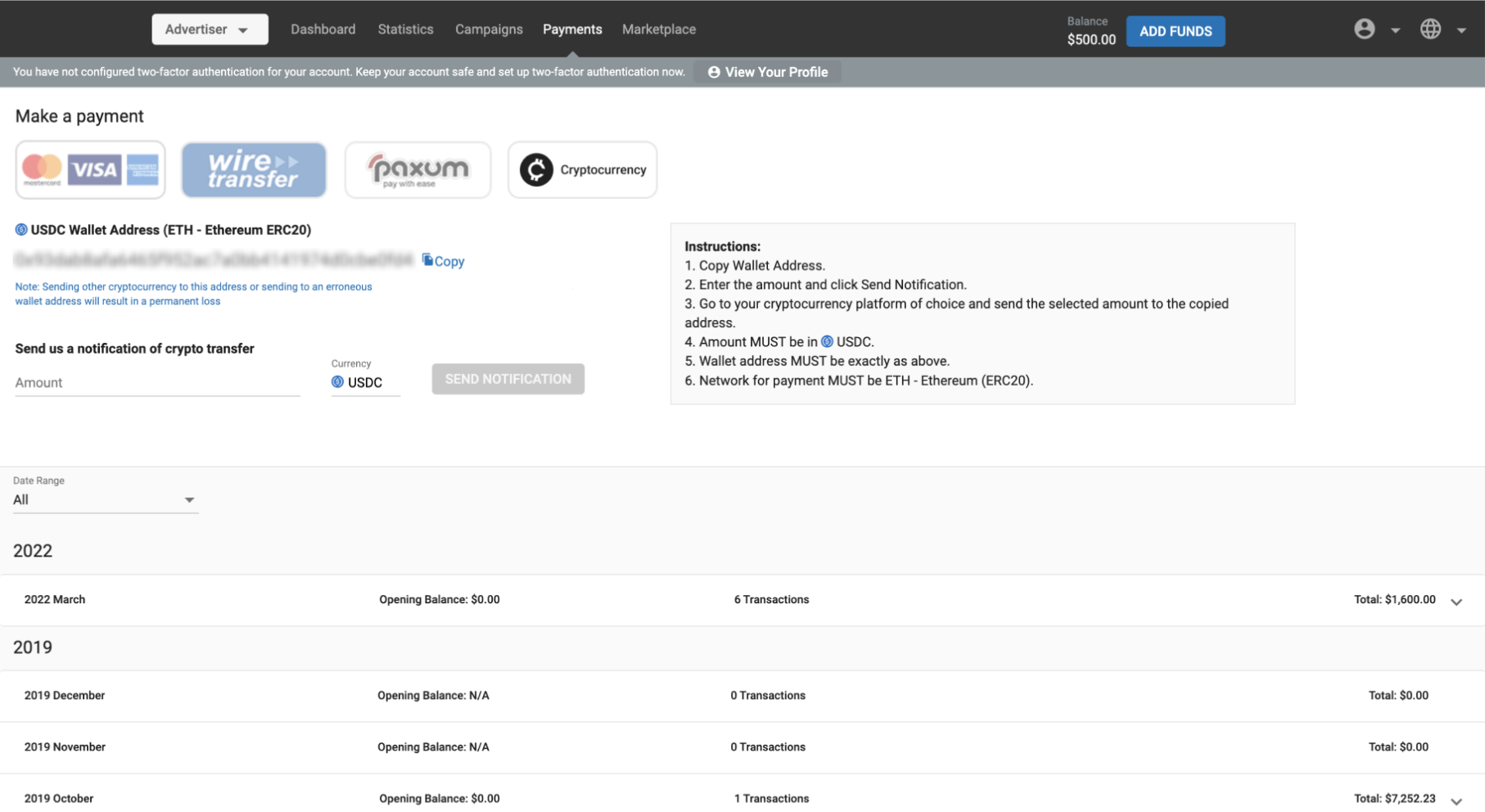 We have integrated with cryptocurrency payment provider Circle. This allows the advertisers to add funds to their accounts using USDC Cryptocurrency.  
What can this new feature do for me?
Circle enables a more secure, lower-cost, and faster payment option for all your advertisers to add funds to their accounts in USDC cryptocurrency.
This feature allows Advertisers to add funds in USDC.
The advertiser can use the crypto Wallet/Platform of their choice that supports USDC and transfer the amount to the USDC wallet address generated through the circle.  
Adding Advertiser funds using USDC Cryptocurrency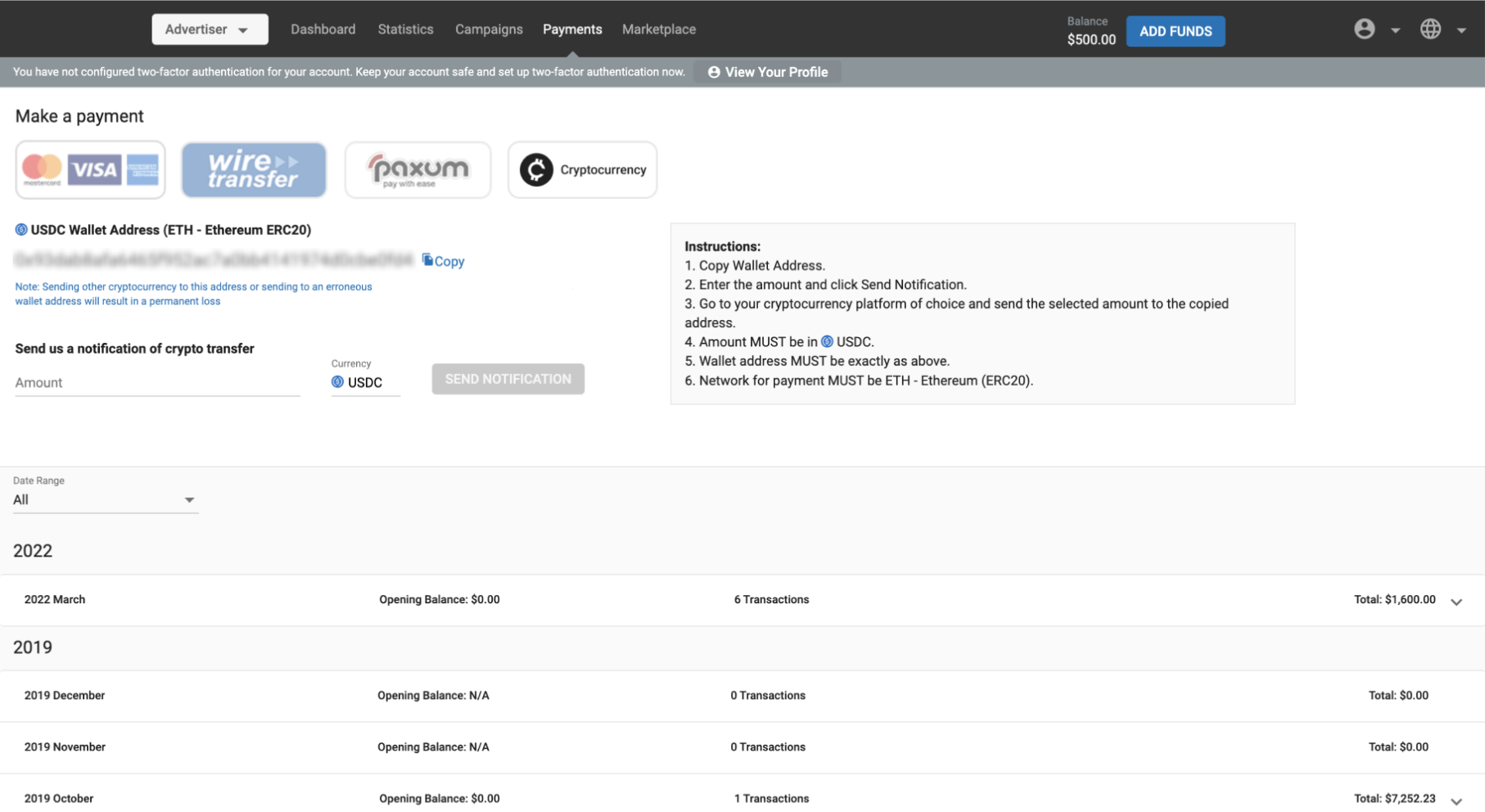 In the payments tab, a new payment method Cryptocurrency is available for Advertisers.
Clicking the Cryptocurrency option for the first time, a new unique "USDC Wallet Address (ETH - Ethereum ERC20)" is generated with a Copy icon next to it.
Fill in the required Amount and click the SEND NOTIFICATION button. Once done, a proforma will be created.
USDC can then be sent to the blockchain address provided.
When the funds reach us, the proforma will automatically be changed to an invoice and the funds added to the Advertiser's account.
Funds will be converted from USDC to the currency originally selected when setting up the Advertiser's Admin Panel account.
Note
Amount MUST be in USDC.
Wallet address MUST be exactly like the one generated above.
The blockchain network for payment MUST be ETH - Ethereum (ERC20).  
Country limitations
We have some country restrictions in place with this payment method in order to be compliant with anti-money laundering and screening regulations across geographies.

This payment is not available if the user's account is from the following forbidden countries.

Afghanistan

Congo (the Democratic Republic of the) COD

Central African Republic (the) CAF

Guinea-Bissau

Iraq

Iran

Korea (the Democratic People's Republic of)

Libya

Mali

Sudan

Somalia

Syrian Arab Republic

Ukraine

Venezuela (Bolivarian Republic of)

Yemen

Cuba

Macedonia

Algeria

Bolivia

Cambodia