In the Payments tab, you can see how your payments are configured and the history of payments you have already received.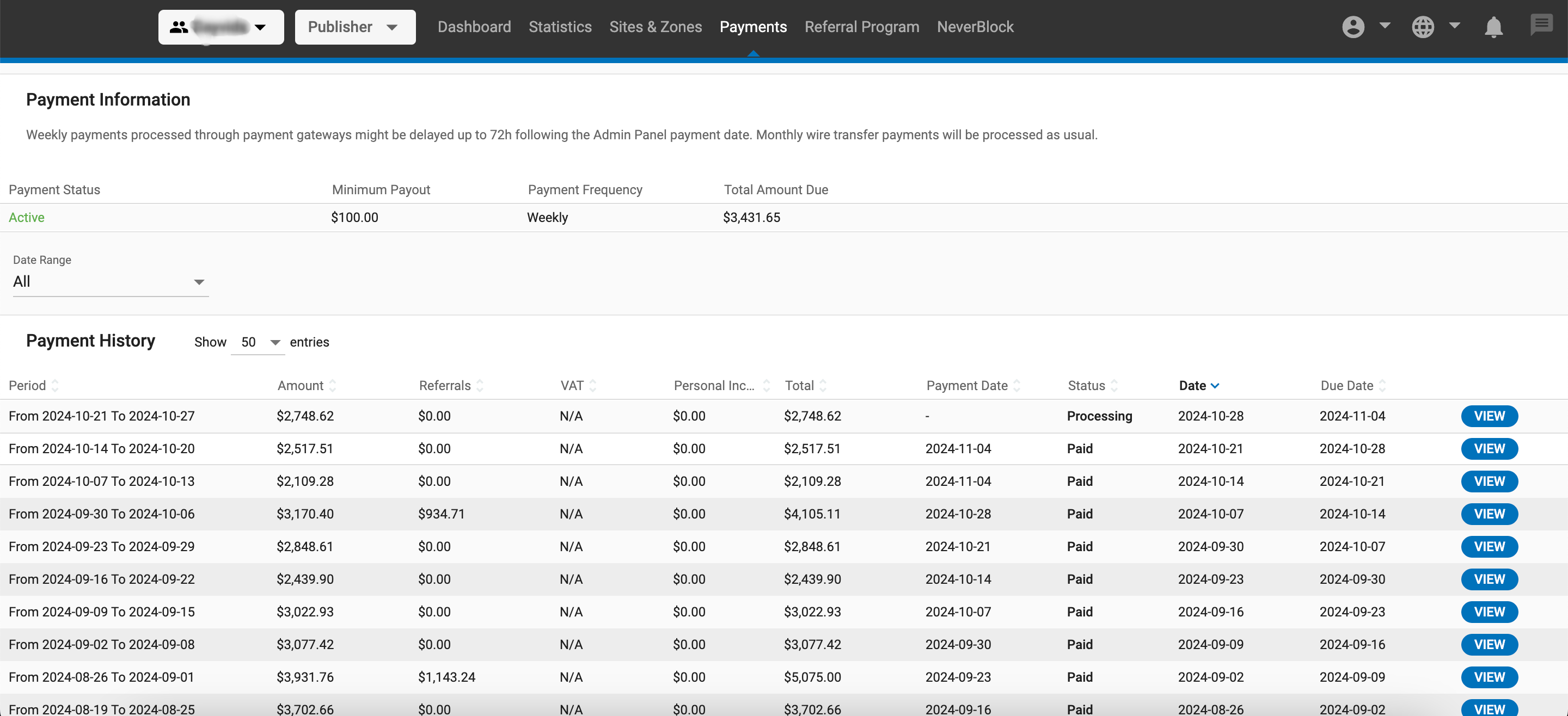 The Payment Information section

In the Payment Information section at the top of the screen you can see:
The Account Status: Whether your account is approved or not.
Minimum Payout: This is the threshold amount above which the Publisher will get a payout.
Payment Frequency: Whether automatic payments* generate invoices Weekly or Monthly.
Next Payment Date: The next date that you are due to receive payment.
Next Payment Period: The period that your next payment will cover.
Due on Next Period: The amount that is due on your next payment.
Total Due: The total that you are due to receive.
*Automatic payments will be generated as soon as it is feasible after the payment period is over.
Payment History

In the Payment History section at the bottom of the screen, you can see the history of the payments you have received:
Period: The period covered by the payment.
Amount: The amount of the payment.
Referrals: The amount of revenue you have received from Referrals.
VAT: Any VAT you paid on the payment.
Total: The Total amount of the payment including VAT.
Payment Date: The date of the payment.
Status: Whether the payment is Paid or Pending.
Available Payment types

Publishers can enable any payment method of their choosing for payouts. They can do this by navigating to their Account Profile in Admin Panel and going to Payment Settings. Here they can choose from a number of payment methods and depending on what has been enabled for the Ad Server.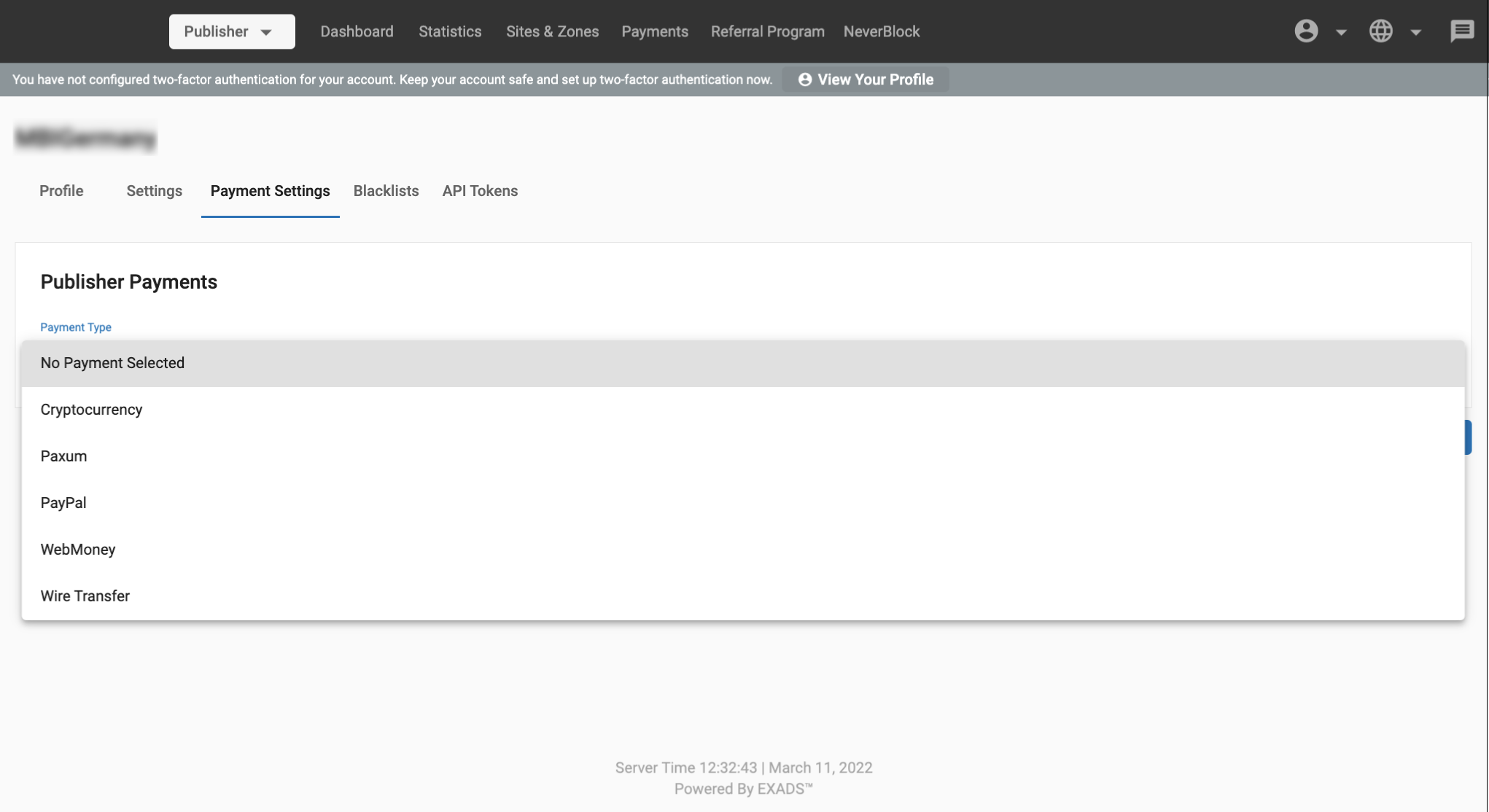 Cryptocurrency (Circle) - The payouts are paid in USDC cryptocoins through the payment gateway Circle and to the Publisher's cryptocurrency wallet. The user should have a registered USDC wallet address.

Paxum - The payouts are made through Paxum and the funds are transferred to the Publisher's Paxum account.

PayPal - The payouts are made through Paypal and funds are transferred to the Publisher's Paypal wallet.

WebMoney - The payouts are made through WebMoney and the funds are transferred to the Publisher's WebMoney account.

Wire Transfer - The payouts are made through wire transfer to the Publisher's bank account. For Wire Transfer payouts the following details must be provided by the Publisher.

Bank Country - The country where the users bank is situated.
Bank Name - The Name of the bank.
IBAN - The users IBAN.
Name on Account - The name of the bank account.
SWITFT or BIC - The unique identifier SWIFT or BIC of your bank.
Note - The users can also set the Minimum Payout and the Payments Frequency for the above mentioned payment types.