Improved Browser Detection
September 12th 2019
What's new?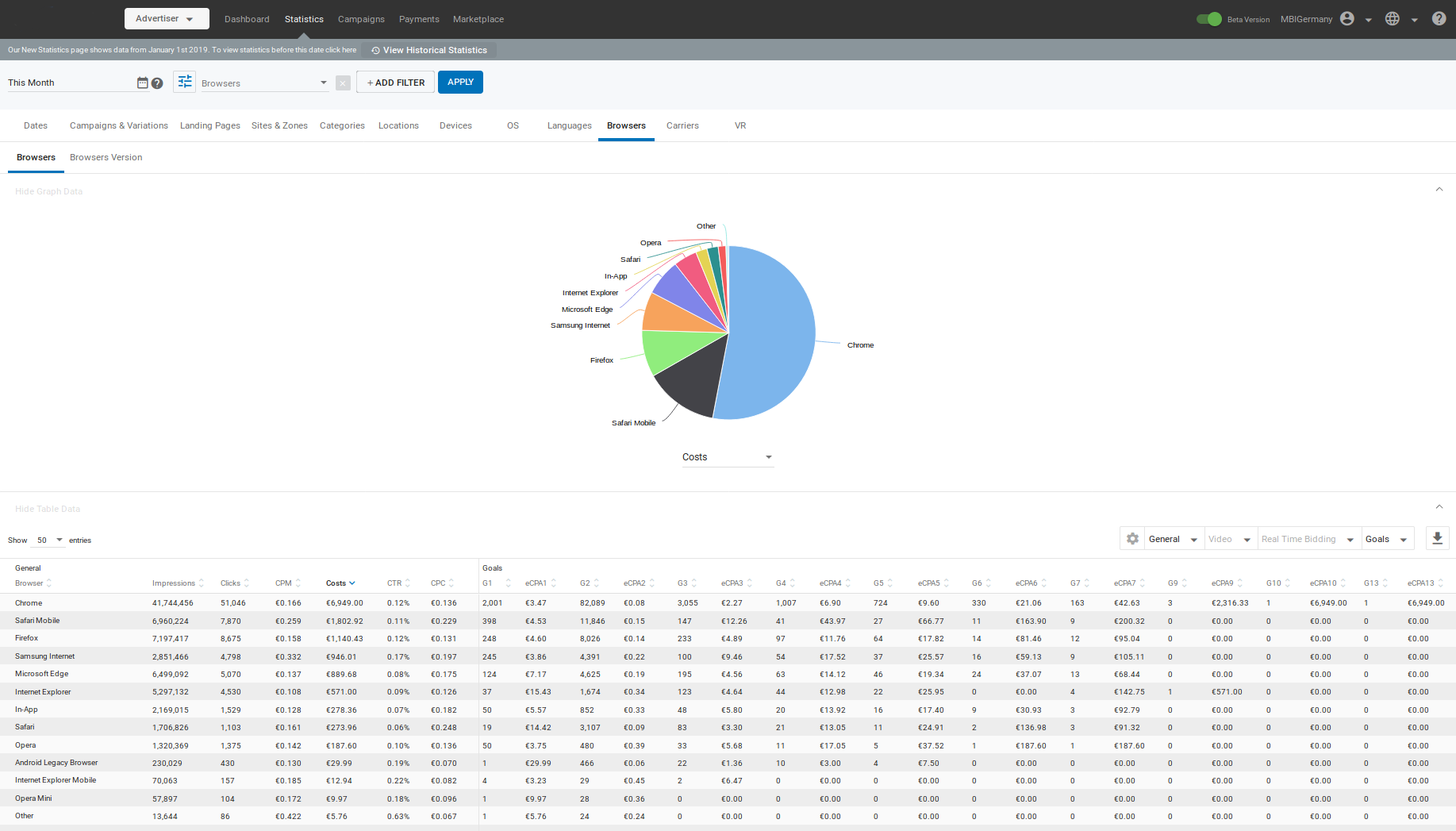 In the Statistics tabs, you can now see what browser version visitors are using. Some older browsers have been removed from targeting and we have ensured that statistics on browser use will work more efficiently in future.
What can this new feature do for me?

This new feature will ensure that both Advertisers and Publishers see more detailed statistics on browser use in the Browsers sub-tab of their Statistics tab.

 
Details
Statistics Tabs

As an Advertiser or Publisher, you will see the following changes in the Statistics tab:
In the Browsers sub-tab, you will see statistics for the browsers used by visitors. You can click on any browser in the data table to be taken to the Browsers Versions sub-tab for that browser.

In the Browsers Versions sub-tab, you will see statistics for all major (whole-number) versions of the browser you selected.

If the visitor's browser was not detected, it will show as Generic.
Browsers removed from targeting

Advertisers can no longer target the following browsers in Step 2: Targeting & Advanced of creating a campaign.
Android Legacy Browser
UP Browser
LG Browser
Andy Browser
Explay Surfer
Dorado Web Browser
Renamed browsers

Chrome (In-App) has been renamed as In-App.
---
Note: The browsers that have been removed from targeting are still visible in the Statistics tabs, so that Advertisers and Publishers can see historical data for them.
---
Demo Video

Please view the video to see a demonstration of these changes.